OLD STANLEY PLANES for Sale
All tools are in very good condition unless I tell you otherwise.
The price of each tool is included in the description.
I hope you will find something you can use here,
especially if you are in the business of working with hand tools.
If you have any questions about these tools, please e-mail me at toolman@gatctools.com
Note: Shipping will depend on size and weight. USPS Flat Rate boxes work well for smaller items,
especially multiple small items.
Larger items will be shipped via USPS Priority Mail.
I will send you an estimate of the total cost to the best of my ability.
If you wish to pay by check or money order,
send it payable to:
Walt Lane, 3 Pewter Lane, Johnstown, NY 12095.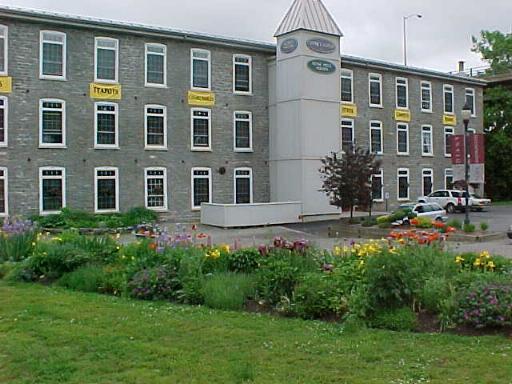 Last updated: April 27, 2022
---
Combination and Special Planes
None at present
Walt, Received all the tools yesterday... Everything looks great...
Just wanted to say thank you for the great service!!! Hoping that I can find some more tools soon!!!
Sincerely, A.J. 1/21/2016
---
Stanley #45/#55 Cutters
9W101 - Box 1 - 4 Beading Cutters
#23 (2), #24, #27

13 Dado cutters
#12, #13 (2), #14 , #15 (3),
#16,(2), #18 1/2(2), #19 (2)

All in Good+ condition, No pitting.
{price = $5.00 each } z Pic Pic
9W103 - Cutter Box No. 4, for a Stanley #55, with damaged label,
box in Good+ condition, missing lid, and #25 Beading Tool and
#222 Reeding Tool (both easy to find on eBay).

Four Fluting Tools are present. (32, 34, 36, 38)

All in Good+ condition. No pitting.
{price = $75.00 for all} z Pic Pic
9W105 - Box 3 - Miscellaneous Cutters for Stanley #55.
Qtr. Round w/bead - , #115 (2)
Reverse Ogees - #84 (2),
Roman Ogees - #93 (2), #95 (2)
All in Good+ condition. No pitting.
{price = $5.00 each} z
9W106- Group 1 - Miscellaneous parts for Stanley #45/55
Cutter #2 - (2)
Cutter Bolt w/wingnut #23/24 - (2)
Adjusting Depth Stop #70 - (1)
Sliding Section Depth Stop #77 - (1)
All in Good+ condition. No pitting. {price = $5.00 each}
9W107 - Group 2 - Miscellaneous Parts for Stanley #46.
Rosewood knob/bolt - {$25.00} z
Cutter adjusting guard - {$10.00} z
Four cutters (no pitting) - {$5.00 each} z
All in Good+ condition. No pitting. Pic
---
Circular Planes
---
Smooth Planes
17B-01 - Plane, Smooth #4, by Stanley in near new condition.
This plane was little used by its owner. Only apologies are the shelf
discoloraqtions on the sides and cutter which can be removed easily.
Tote and knob are mint. The box is used only to store this plane, no value.
{price = $85.00 plus shipping} Z Pic Pic Pic Pic
9W158 - Plane, Smooth #4, by Stanley, in Good+ condition.
Tote and knob are good, some stains but no pitting. a very good user.
{price = $45.00 plus shipping} lf Pic Pic
---
Jack Planes
7W224 - Plane, Jack #5 1/4, by Stanley in Good++ condition.
Tote, knob, cutter very nice. This is a beauty.
{price = $95.00 plus shipping} Z Pic Pic Pic Pic
Hi Walt, The plane arrived safe and sound. It's in really good condition and I am a happy customer!
It's been a pleasure doing business with you and I'll keep an eye on your site for my next plane.
Thanks for everything, D.R. 2/20/2016

---
Fore Planes
It arrived safely, and well wrapped up and packaged , Your description was spot on
and I appreciated the answers to my extra questions.
I have you book marked for future needs. Thanks for the quick service. D 3/18/2017
---
Here is a quick peek from my shop (Hit BACK button when finished)
---
Jointer Planes
The planes did arrive intact. Great packing ! Both planes are very nice and exactly as you listed them. I am very pleased
and want to say Thank you for the good quick service. Looking forward to doing business in the future. All my best. A.L. 12/14/2016
---
Routers
---
Scrapers
---
Block Planes
---
10
Please Return to Home Page
To see the rest of my tools
That just about does it for now.
Please send me an e-mail with any selections you would like to purchase.
I haven't gotten fancy with order forms here.
My address again is: toolman@gatctools.com
My Retail Shop
Stop in for a visit when you are in the area
Little Falls Antique Center
25 West Mill Street
Little Falls, NY 13365
Open Wednesday thru Monday, 10AM to 5PM
2882 47-