A Biographical Sketch
A brief introduction to Company Personnel, and our Mission Statement
WHO ARE WE?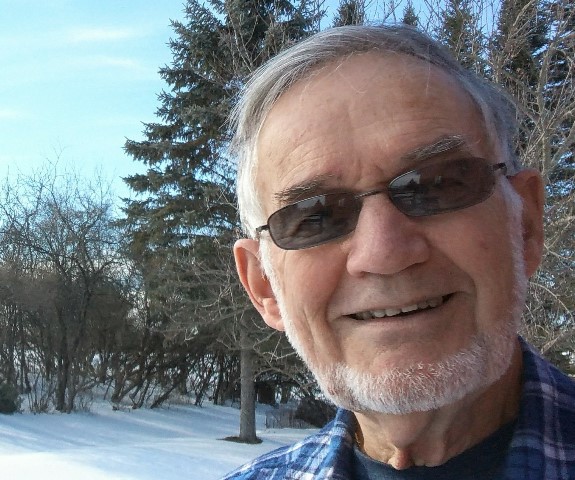 (Walt)

Walt Lane - A retired Middle School Social Studies teacher/swim coach with a love for collecting old tools, repairing and restoring them as necessary, and a need to distribute those duplicates for which there is "no room at the Inn". The dream of past thirty years has been to engage in this occupation full time, and retirement has made that dream come true. Spare time is devoted to gardening (perennials), singing (Barbershop), biking, and kayaking.
While grandfathers (and older ancestors) on both sides of my family were carpenters, I seem to have never taken the time, at least until now, to learn that trade. But the tools of those gentlemen tradesmen, especially the woodies, have a fond place in my heart and my house. The chests which held their possessions in years past seem to follow me home with some regularity as well, and I fill them with a variety of items which need a place of safekeeping.
I have recently acquired a chest which was built and filled with tools, circa 1870, by one S. A. Phillips, perhaps a soldier returning from the Civil War. His tools, while well used, are in marvelous condition, as is his chest. Another, by the father/son team of S.T. Taylor and L. Taylor, now resides in my office with as many of their tools (circa 1840) as I could salvage from their early 19th Century farm.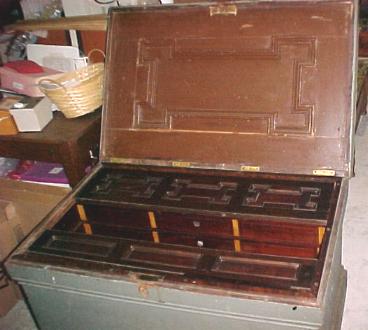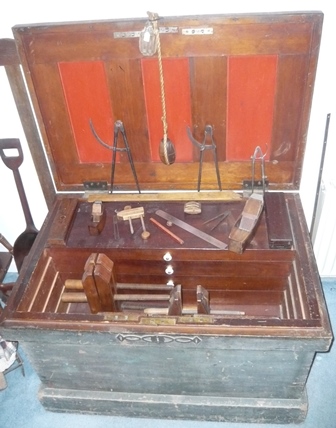 Philips Chest Taylor Chest
---
---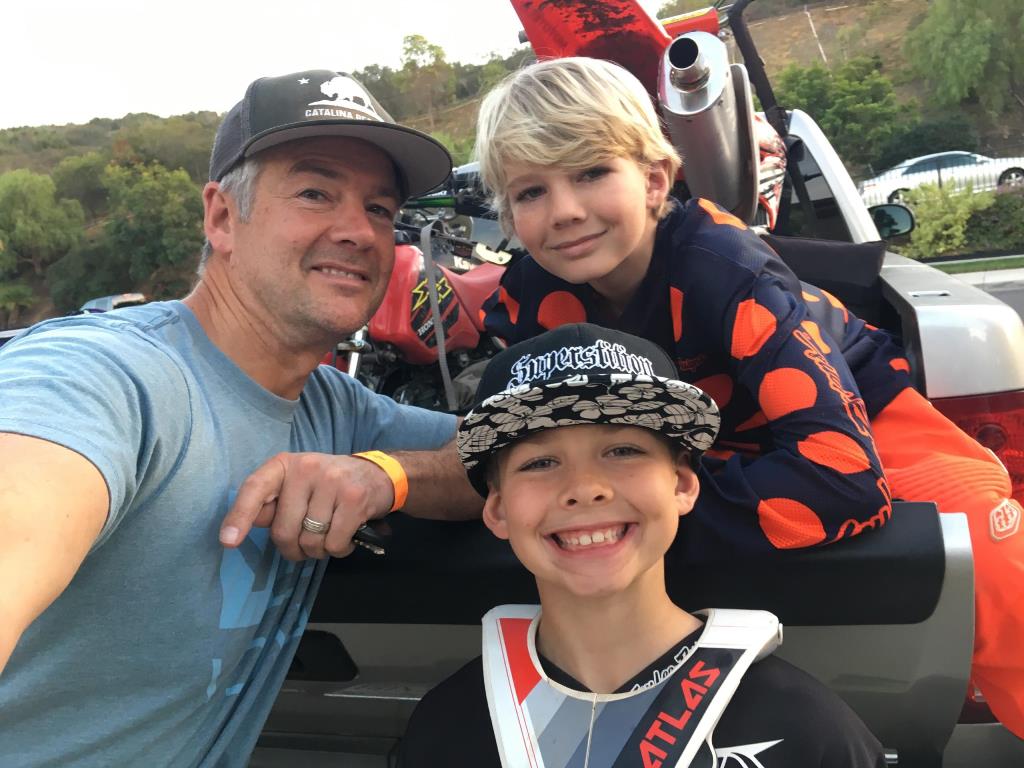 (Pete Lane, Travis Lane, and Garrett Lane - 2018)
( Pete and boys - 2021)
Pete Lane - Only son of Walt, interested in the trade, but still too busy earning his place in the San Diego business world to have much time to devote to tools (except Millers Falls). Pete works with the financial aspects of a small communications company, ViaSat, which produces advanced digital satellite telecommunications and wireless signal processing equipment for commercial and government markets. ViaSat has a full line of VSAT products for data and voice applications, and is rapidly building market share in Ka-band satellite systems, from user terminals to large gateways for both geosynchronous and low earth orbit systems.
Dirt biking seems to be his relaxation of the moment, although I'm not sure how relaxed one can get flying over the desert at incredible speeds. Skiing and camping fill the voids when the bike is set aside, as well as trips to the lakes in eastern California and Nevada.
Two grandsons, Travis and Garrett, now take up much of his time, but they are fast learning to love bikes, boats and camping in the desert with their parents. Perhaps one of them will take over the business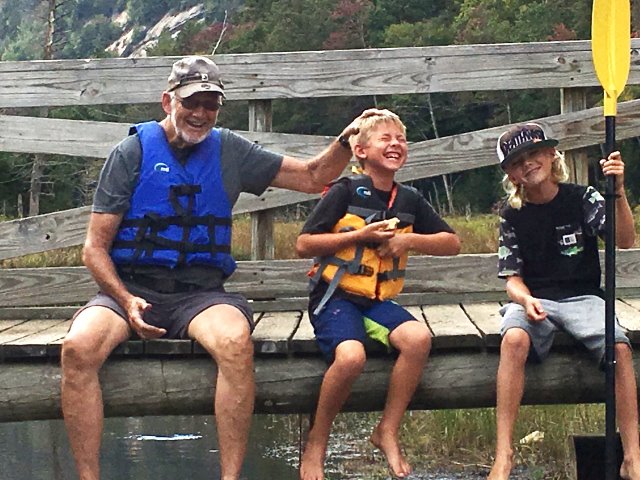 (Walt and grandkids 2017)
---
---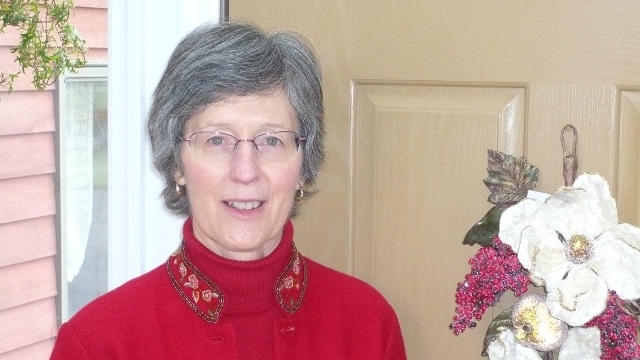 (Sandy )
Sandy Nellis Lane - Wife of Walt, (SWMBO), the calming influence ("Do you really need another one?") who is becoming a great spotter in shops and flea markets. Sandy designed work space in a State agency in Albany, utilizing a combination of AutoCAD and diplomacy with increasing agility. Her main interests in free time are birding, biking, and kayaking.
Retirement in December, 2002 has her smiling much more of late, and she has found several new projects which occupy her time. Her primary interest has been the recent publication of her great-great Aunt Lucy Ladd Stratton's memoir, "Trail of the Wild Flowers", 2011 and 2018, Otter Bay Books, which Sandy researched and edited. A beautiful pair of books, paintings and story. Other projects include the restoration of a 1747 ancestral home/tavern built by Christian Nellis, her seventh-great grandfather, near St. Johnsville, NY.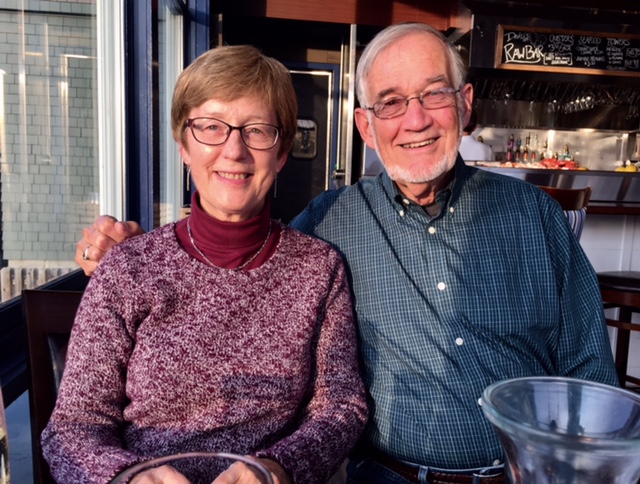 ---
WHAT WE WANT TO DO
Delivering a fancy, high-priced tool to collectors might certainly enhance the finances of this enterprise, but there is great pleasure in receiving a note from a customer who reports on a project completed with a tool purchased from The Great Adirondack Tool Company. That is the main objective of our business, to supply quality woodworking tools at a fair price to woodworkers world-wide. We have made a good start these past 25 years. And we've made some fine friends and acquaintances along the way. We hope you will permit us to include you among them.