Andrew's Workshop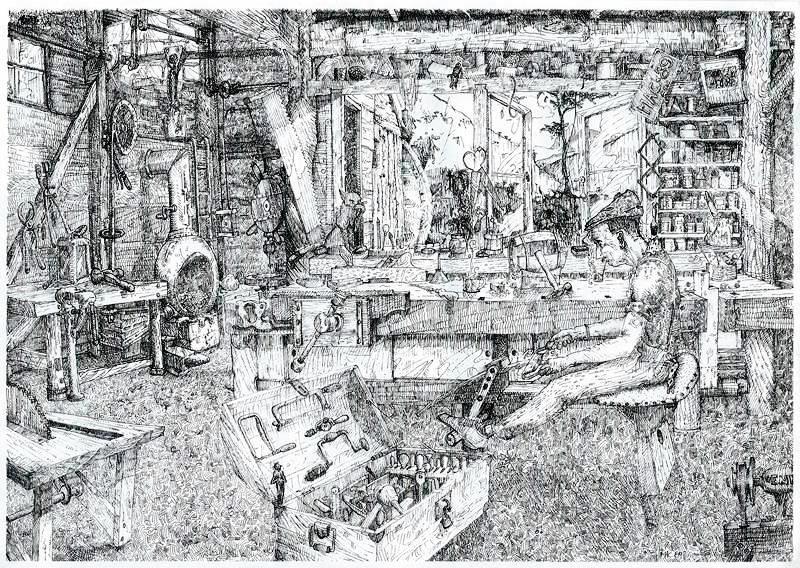 In December, 2013, I met a most amazing man in Toowoomba, Queensland, Australia.
Andrew MacDonald is the shop superintendant at the Cobb & Co. Museum.
We started our conversation by discussing several of the old tools he had in his shop
and some of the projects he was working on at that time.
As the minutes passed, we got more into what else he has done over the years and how he got to be there.
And then he took me out into the hallway and introduced me to the tools you see in the pictures that follow.
Only after I had really admired them and asked a bunch of questions did he admit
that he had made each one, every single part, himself.
As I was leaving, after spending some three hours looking at many exhibits in the museum,
Andrew found me and handed me the drawing at the top of this page.
You guessed it.....he drew it himself. I am delighted to have found a new friend.
I'll share some of my pictures from that visit.
---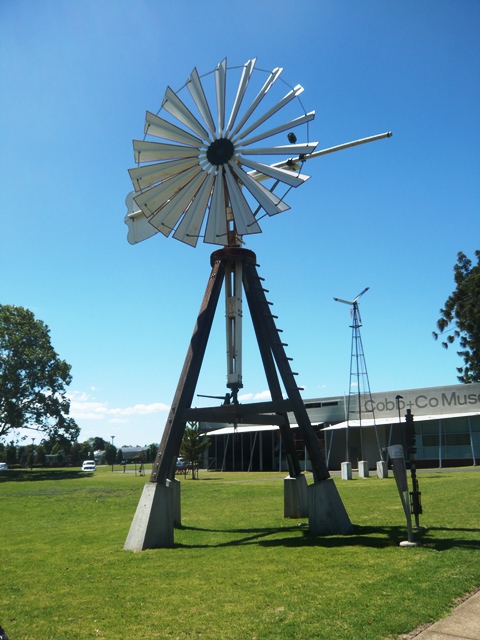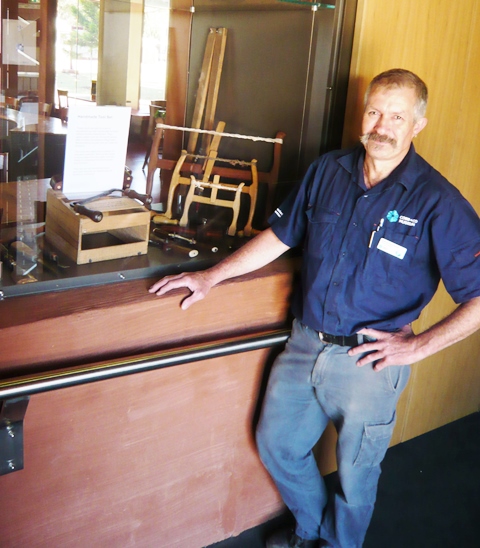 Cobb & Co. Museum Andrew MacDonald by display of his tools
---